The Standard in Email Archiving
MailStore Server is one of the world's leading solutions for email archiving. Easy to install, reliable and low-maintenance.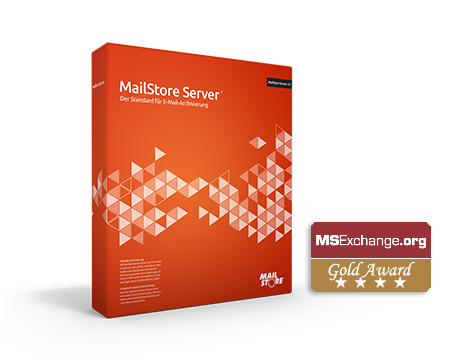 Are you new to the concept of Email Archiving? Get an overview on what it´s all about, the difference between Email Archiving and Email Backup and the advantages it offers to a SMB. Read more in our blogpost "What is Email Archiving?".
Businesses can benefit from all advantages of modern, secure email archiving with MailStore Server. The software creates 1:1 copies of all emails in a central email archive to ensure the security and availability of large amounts of data over a period of years. Users can still access their email using Microsoft Outlook, MailStore Web Access, or mobile devices such as tablets or smartphones, and search through them at breathtaking speed.
Advantages for your Company
Assistance with regulatory compliance
Help with fulfilling GDPR obligation
Fast full-text searching for emails and attachments
Protection against data loss
Reduce the workload of email servers
Save up to 70% storage space
Simplify backup and restore
Independence of cumbersome PST files
Eliminate mailbox quotas
Become One of over 70,000 Success Stories

MailStore Server is one of the world's leading solutions for email archiving. Its customers include thousands of small and medium-sized businesses and organizations from all sectors as well as government agencies, administrative bodies and other public institutions.
Excellent Customer Service
96.9 percent of our customers rate their overall customer satisfaction with "satisfied" or "very satisfied" in the fourth quarter of 2020.
MailStore offers the most comprehensive market solutions in terms of performance, stability, functionality and simplicity to meet the specific email archiving needs of SMBs. It's quick and easy to install as standard software and remains low-maintenance and reliable even with large volumes of email.
Easy to set up in just a few minutes, intuitive to use
For Windows 7 SP1 or later
Supports all virtual environments