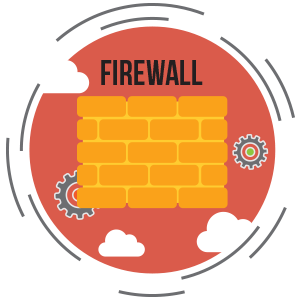 Comprehensive Security at the Gateway
Proactively stop malware, hacking attempts, phishing schemes and other threats before they reach users' devices.
Next-Generation Filtering
Get a handle on every rogue application, encrypted web request, malware distribution point, drive-by malvertising attempt, and rash of spam.
Deep Analysis and Insights
Gain insights in real time from database-driven reports without the need for a separate appliance. See the network status at a glance on the dashboard, ensure compliance with full event logs, and get notifications of network anomalies or unusual user behavior with alert rules.
Superior Connectivity & Performance
Meet the challenges of a remote workforce, branch offices and guest Wi-Fi. Keep users and data safe regardless of location or level of access. Balance competing priorities, ensure Quality of Service (QoS) and maximize uptime while saving the organization money.
Can your employees work productively from anywhere using voice apps on their smartphones?
Conduct remote business meetings via web conferencing without requiring apps?
Service customer requests via website live chat? 
With 3CX PBX they can do this and much more. The freedom of choice doesn't end there, with 3CX you can choose to deploy on-premise on Windows or Linux, in your private cloud account or opt for 3CX to host your PBX for you. Whatever your preference, you are guaranteed to have professional support and quality. Get 3CX proof your business today!
Cheap:
Slash your phone bill and communications costs
Responsible:
Never miss a Call – Use Android & iOS apps application on your phone, even if you are out of office
Flexible:
Status, Chat, Click2Call, CRM Integration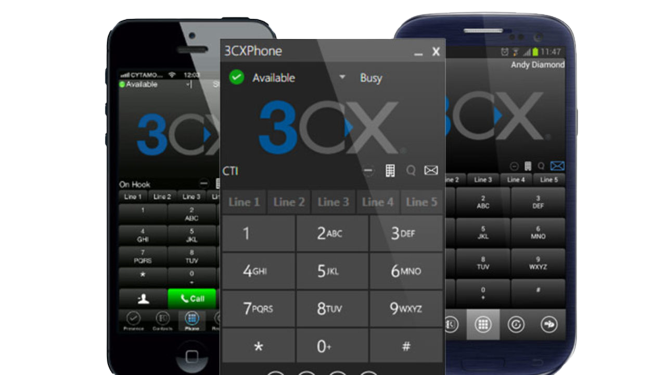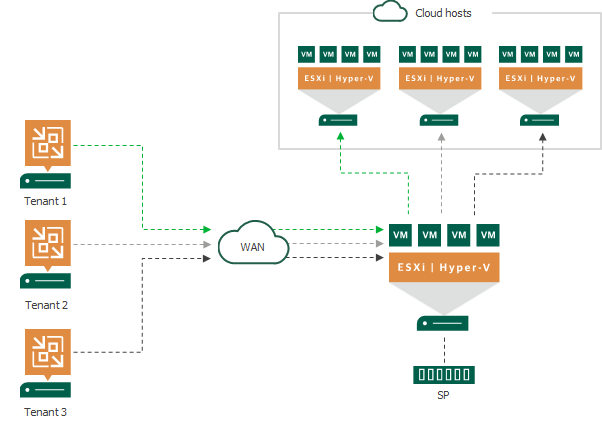 Your mission-critical data, always available
Backup and recovery solution that always works 
Full ecosystem compatibility
One solution, seamless deployment 
Works across any cloud, virtual or physical environment
Meet your requirements today and in the future
Reduce administrative overhead and labor costs
A single platform supporting data backup, recovery and management
Audit and Compliance
Provides General Data Protection (GDPR) compliance capabilities and data security with Veeam DataLabs™ and Veeam ONE™
Disaster Recovery
Granular restores of VM directly from agentless backups
Instant recovery of all VMs
Automated disaster recovery testing of VM backups
Minimize downtime and disruption using integrated bare-metal disaster recovery, physical to virtual (P2V) and virtual to physical (V2P) recovery
Cloud Data Protection
Instant Cloud Recovery integrates with Azure Site Recovery to provide a DRaaS with near-zero RPO and RTO
Certified cloud connectors for all major cloud vendors
Support for all AWS cloud storage tiers
Optimize storage costs and bandwidth with in-line deduplication
Security and Compliance
Ransomware Resilience protects your backup data from external attacks
Ensure your data is compliant in every location
Ensure your data is compliant with GDPR Guard
Store credit card transaction data securely
Easy to use
Manage your entire data ecosystem from a single console
Eliminate need for multiple point products
Set up backup jobs in a few clicks
Easily track every backup, replication and recovery job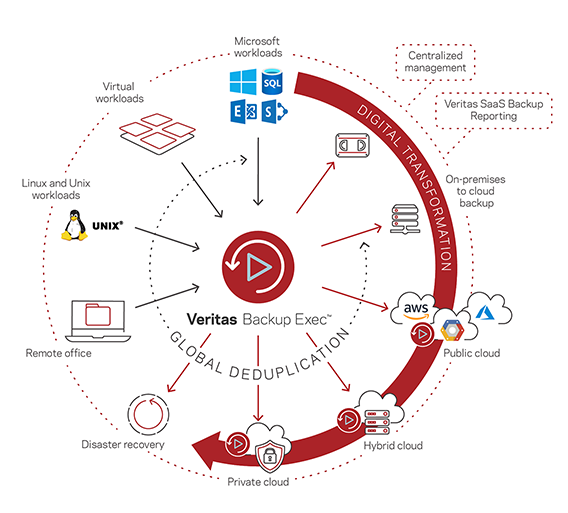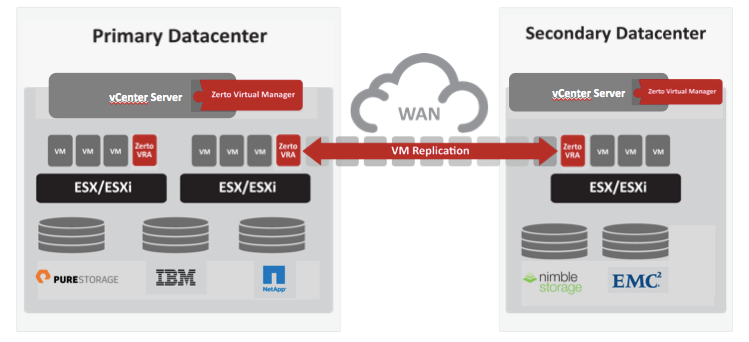 IT Resilience
The only all-in-one IT Resilience Platform, converging Disaster Recovery, Backup and Cloud Mobility in one simple, scalable platform.
Cost Effective
Reduce cost and complexity of application migrations and data protection with Zerto's unique platform utilizing Continuous Data Protection.
Automation
Orchestration built into the platform enables full automation of recovery and migration processes.
24/7 Control
Analytics provides 24/7 infrastructure visibility and control, even across clouds.
Ready-to-Deploy Applications
We maintain a library of over 250 ready-to-deploy popular applications so you don't have to. When a new version of an application is released, PDQ.com updates and tests them and makes them available as soon as possible. You'll wonder how you ever lived without it.
Set it 'n Forget it
Never miss a critical patch again! Common applications (including Windows Monthly rollups) can download automatically and deploy on your schedule or even when offline targets come online when integrated with PDQ Inventory. Rest assured your patch updates are going out even when you are not in the office. Isn't it time for that much-needed vacation?
Deploy Almost Anything
Silently deploy almost any Windows patch or application (.exe, .msi) to multiple Windows PCs simultaneously. Deployments can install, uninstall, execute scripts, reboot, copy files, sleep, send messages, etc. Instructions and files are sent to the target computer, executed, monitored, and reported.
Multi-Admin Access With a Shared Database
Share deployments, schedules, lists, and even preferences between PDQ Deploy consoles by creating a server/client relationship. Processes are initiated via either the console or Command Line Interface (CLI) but use the Server's database. Why do all the work twice?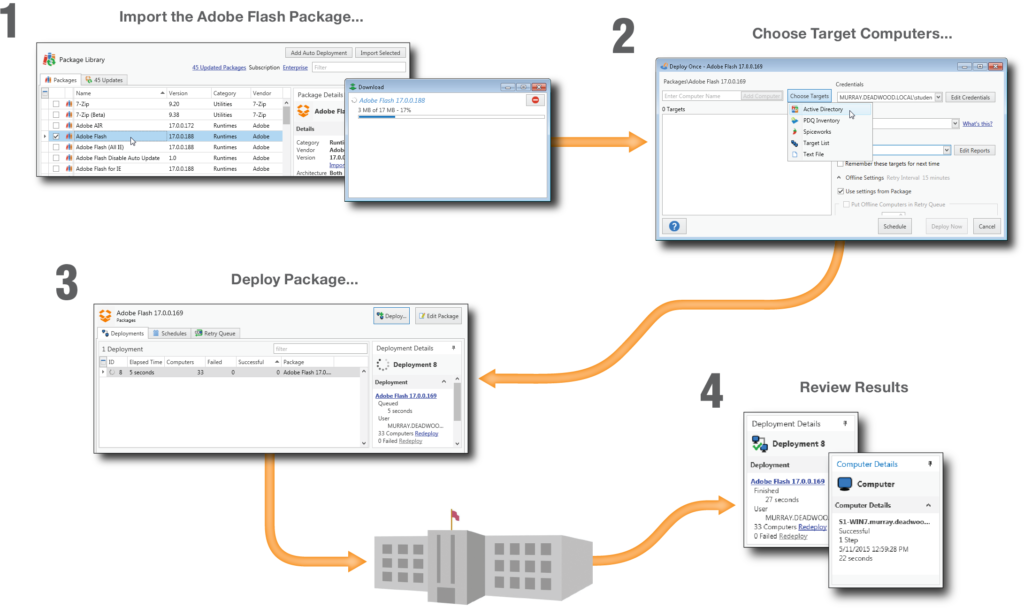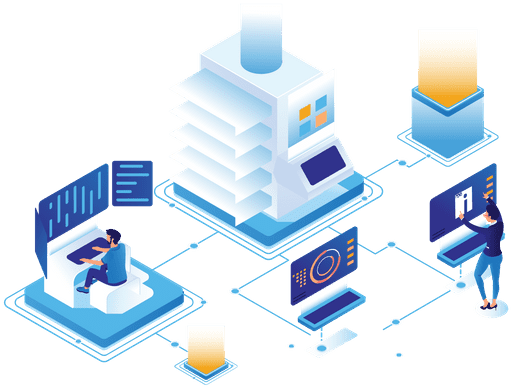 Reports
Report on the exact data you need with the built-in reports or create your own using filters or SQL. Reports can be printed, exported, saved, or even emailed on a regular schedule.
Inventory Tools
Tools represent commands that can be run against individual computers or groups of computers. Some tools are built into PDQ Inventory and others are external. In Enterprise mode, additional custom tools can be added for any command that can be run within Windows. PDQ Inventory will execute the tool and send in the computer's name (or other information).
Intelligent Data Tracking
Out of the box, computers are automatically grouped based on common data. View computers that have the same installed applications, hardware, operating systems, and even Windows updates. Additionally, create groups based on your own criteria.
Integration with PDQ Deploy
Easily identify which computers are out-of-date and use PDQ Deploy to deploy to those particular PCs. Automatically update PDQ Inventory directly following the deployment. However, best of all is automatically deploying when a computer goes from offline to online in PDQ Inventory.
Fast
connection
NetSupport Manager is designed to work over a LAN, WAN or the internet, with support for both TCP/IP and HTTP communications (and even legacy IPX and NetBIOS support).
Multi-platform support
Remotely support any Windows, Mac, Linux (legacy) and/or Chrome OS desktop, as well as a range of mobile devices, from your Windows PC, Mac, Apple iOS/Android tablet or smartphone.
Manage devices simultaneously 
NetSupport Manager provides one-to-many support, not just 1:1, meaning you can scan and view multiple screens in sequence via unique real-time thumbnails.
Systems management
From detailed hardware/software inventory, and grouping devices into a clear hierarchy to remote command prompt and registry editor, gain a detailed overview of your IT infrastructure.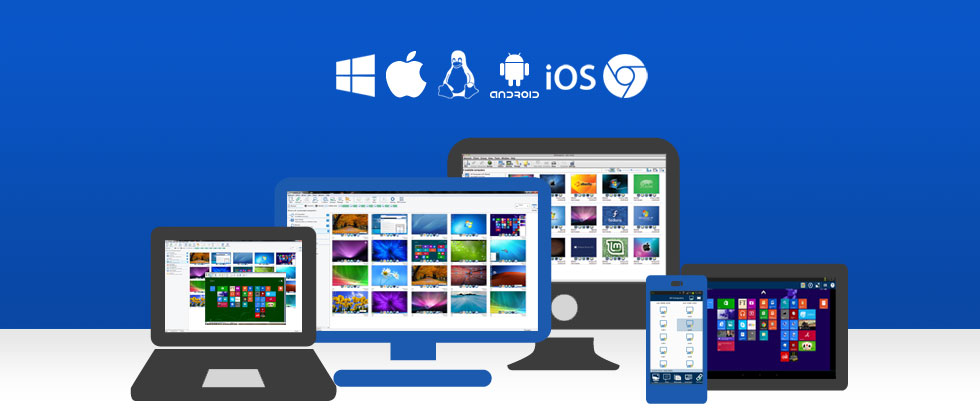 Email, calendar, contacts and more
Kerio Connect is an award-winning, messaging and collaboration solution, that meets the needs of small and mid-sized businesses by offering a robust feature lineup.
Instant messaging
Instant messaging with Kerio Connect is flexible. It is built in to the Kerio Connect Client and also supports all XMPP chat clients.
Mobile device support
Offer your users smooth and seamless support for their mobile device of choice.
Admin friendly server and user management
Administer email, calendaring and other critical functionality easily and efficiently.
High availability
With high-availability, if a crash or failure occurs your second Kerio Control machine jumps into action. Users see no drop of service. You have no vulnerability exposure.
Next-generation firewall capabilities
Kerio Control brings together next-generation firewall capabilities — including a network firewall and router, intrusion detection and prevention (IPS), gateway anti-virus, VPN, and web content and application filtering.
Simple and secure VPN
Link headquarters to remote users and branch offices securely and easily. Kerio's own VPN tunneling with dead-simple setup requires minimal configuration, and provides a high-performance network connection. You can also use industry-standard IPsec/L2TP for connectivity from mobile devices or third-party firewalls.
Unmatched Quality of Service
Easily prioritize and monitor network traffic to guarantee high-speed transmission for the most important traffic types. Internet Link Load Balancing optimizes Internet access by distributing traffic across multiple links.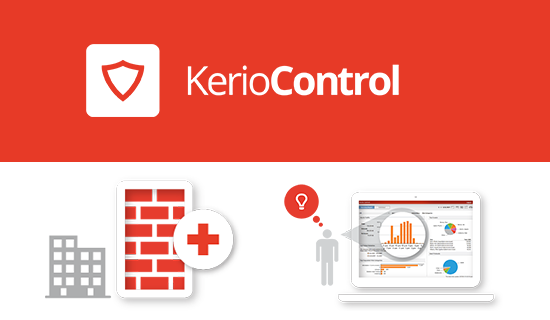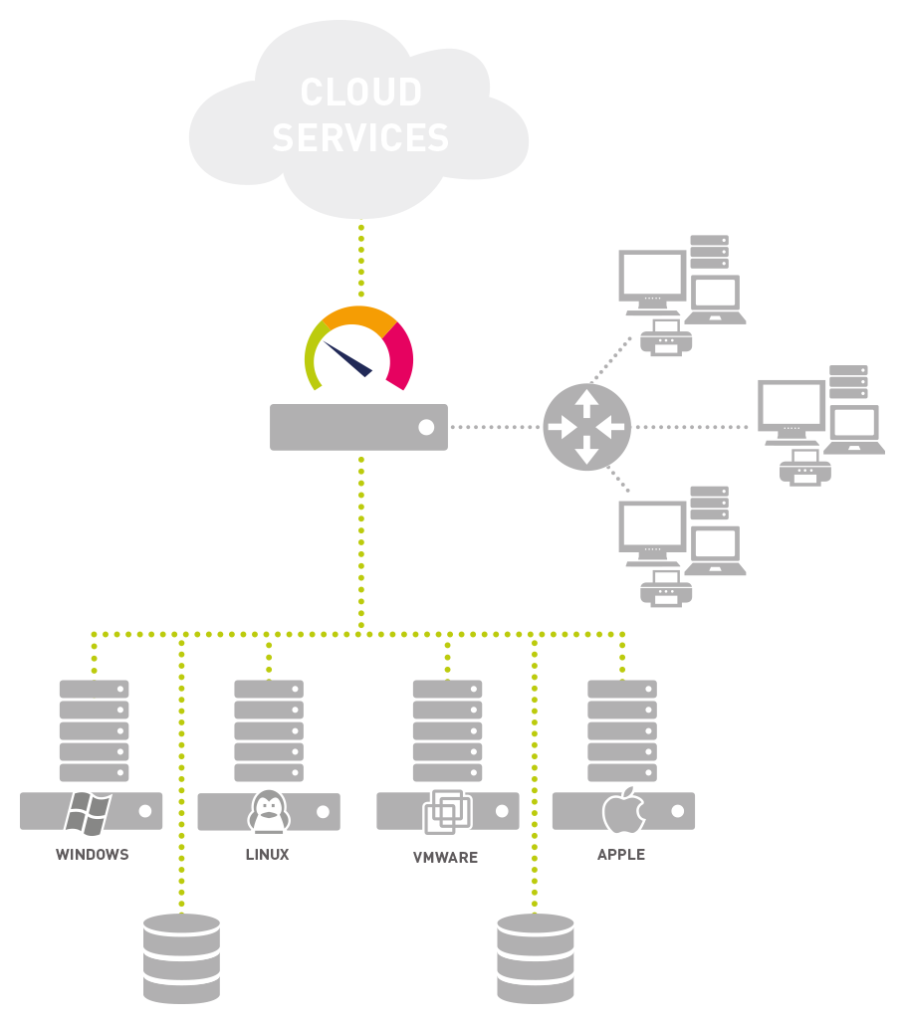 Monitor
Monitoring and alerting you about uptimes and downtimes or slow servers

System health monitoring of your various hardware devices

Network device monitoring and bandwidth accounting

Application monitoring

Monitoring virtual servers
Prevent
Service level agreement (SLA) monitoring

System usage monitoring (for example, CPU load, free memory, or free disk space)

Database performance and table values monitoring

Email server monitoring and reviewing various backup solutions

Monitoring your network's physical environment
Predict
Classifying network traffic by source or destination, as well as content

Discovering unusual, suspicious, or malicious activity with devices or users

Measuring Quality of Service (QoS) and Voice over IP (VoIP) parameters

Cloud monitoring services

Discovering and evaluating network devices
Control
Collecting system information for various hardware types

Finding unexpected relationships between your network components to detect potential security issues and assessing the real usage of your network and hardware

Fail-safe monitoring using a failover cluster setup
Domain Services
stores centralized data and manages communication between users and domains; includes login authentication and search functionality
Certificate Services
creates, distributes, and manages secure certificates
Lightweight Directory Services
supports directory-enabled applications using the open (LDAP) protocol
Rights Management
protects copyrighted information by preventing unauthorized use and distribution of digital content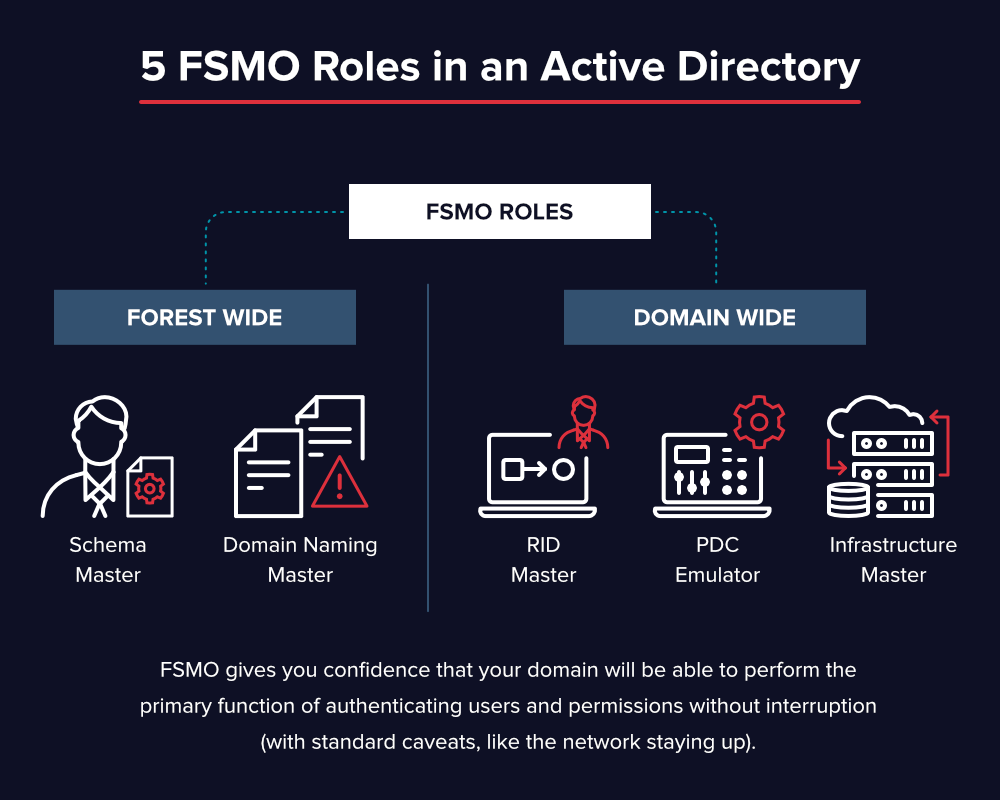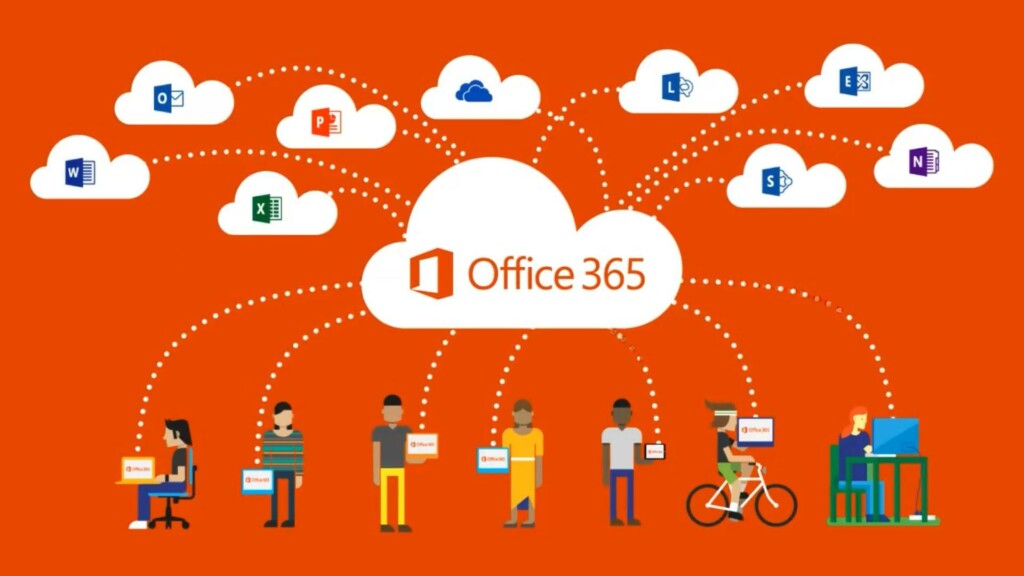 Office 365 Subscriptions
Office 365 is Microsofts subscription-based version of its ubiquitous office software suite. Access to all the familiar programs such as Word, Excel, PowerPoint and Outlook, plus much more is available without the large, one off purchase price of days gone by.
Being cloud based Office 365 is accessible from anywhere. If you've got an internet connection and a device then you can access Office 365. The gives complete flexibility for businesses with remote employees, multiple locations or companies with employees that travel a lot.
The subscription model means that you are constantly up to date too. Microsoft are consistently adding to and upgrading the Microsoft Office suite. With a subscription the whole business will always be on the latest, best version. The updates install automatically with no need to roll them out; so no uninstalls and re-installs to do.
Industry Leading
Cross-Platform DLP
Discover, monitor, and protect your sensitive data with Endpoint Protector, advanced multi-OS data loss prevention.
Device Control
Lockdown, Control and Monitor USB and peripheral ports to stop data theft and data loss
Content-Aware Protection
Content inspection and contextual scanning of data for removable devices and applications like Outlook, Skype, Dropbox and others
Enforced Encryption
Encrypt, manage and secure USB storage devices by safeguarding data in transit. Password-based, easy to use and very efficient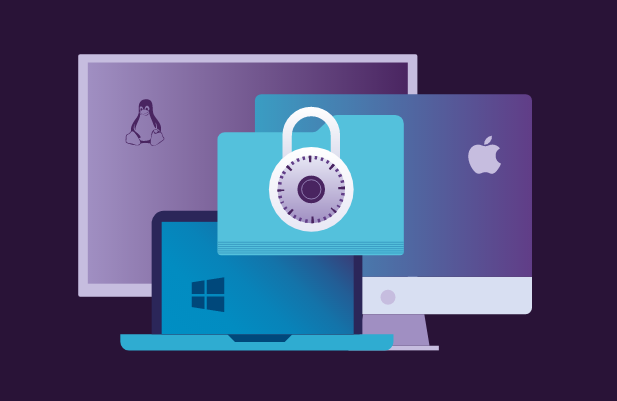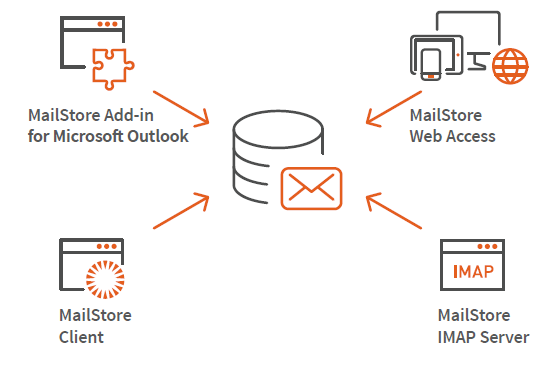 Advantages for your Company
Assistance with regulatory compliance
Help with fulfilling GDPR obligation
Fast full-text searching for emails and attachments
Protection against data loss
Reduce the workload of email servers
Save up to 70% storage space
Simplify backup and restore
Independence of cumbersome PST files
Eliminate mailbox quotas
Supported Email Systems
Microsoft 3652
G Suite
All IMAP or POP3-compatible email servers
MDaemon, IceWarp and Kerio Connect
PST, EML and other email files
Email clients such as Microsoft Outlook
TSplus Enterprise Edition:
Easy management. Robust security. Cross-Platform compatibility.
Brings scalability.
Advanced Remote Desktop and Application Publishing
Tools you need to operate TSplus in a Multi-Server environment
Farm Manager and Load Balancing
TSplus Enterprise Plus Includes:
Cyber crime is one of the greatest threats to an online business.
Enterprise Plus will protect your TSplus servers from online criminals and will create a secure environment for your users.
Enterprise Edition
Two Factor Authentication
Ultimate Protection
Server Genius
Virtual Printer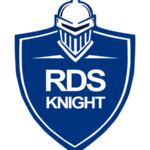 Features Overview
Homeland Protection
Brute Force Defender
Global IP Management
Permissions Control
Working Hours Restrictions
Ransomware Attacks Shield
Stop Ransomware Attacks*
Ransomware is the most significant of today's cyber threats. Attackers can encrypt or even permanently delete your data. Paying the ransom is no guarantee that your data will be restored. The best way to deal with ransomware is to stop it before attackers have the chance to disrupt your server. TSplus Advanced Security Ransomware Protection will efficiently detect and block ransomware attacks.
TSplus Advanced Security instantly warns you as soon as it detects a ransomware activity on your system, providing you with the list of the infected items to quarantine. You get detailed information about the attack source to avoid this issue in the future. You can easily whitelist the programs you know as safe via the "Advanced Settings" tab.
TSplus Enterprise Edition:
Out of necessity, millions of workers have been dispersed from their classic central office surroundings.

The cost and logistics of duplicating software licenses alone can be enormous.

Using Remote Work to access corporate desktop PCs can save organizations enough money in licensing costs to pay for itself on the first day of deployment.



Maximum Performance. Guaranteed
Diskeeper & V-locity are now DymaxIO! Boost Windows & SQL application performance at least 30-40% or more. DymaxIO fixes Windows performance problems such as application slows and freezes, at the source.

Instant File Recovery
Undelete recovers deleted files from network drives & servers instantly. It's quick – no need to go to backup. Increase your security, protection, & reliability with Undelete.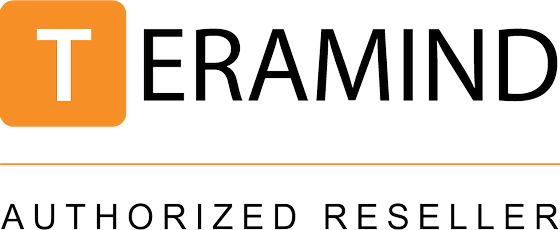 Employee Monitoring
Monitor employee activity with customizable reports to identify team, department, individual level productivity, social media use, time spent on projects, apps, and more.
User Behavior Analytics
Identify behavior anomalies and uncover potential threats in real time. Get fully customizable alerts with full audit trail and video recording of all user actions.
Data Loss Prevention
Leverage Teramind's industry-defining DLP features such as OCR, fingerprinting, and content discovery to prevent malicious or negligent data exfiltration.
User Activity Monitoring
Monitor and control user activity to ensure compliance with internal security policies and regulatory requirements.
Compliance & Audit
Ensure ongoing compliance for GDPR, HIPAA, PCI and much more by identifying and alerting user to non-compliant actions with real time alerts.
Insider Threat Prevention
Automate risk detection and block unwanted employee behavior. Teramind uses smart rules & alerts to always keep your organization safe.