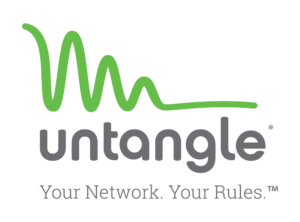 Untangle NG Firewall is a platform which includes a growing ecosystem of technology applications, or 'apps'. This 'app' approach to features and functionality make Untangle NG Firewall exceptionally easy to use by greatly simplifying the UI, and tailoring it for each deployment.
Protect
Proactively block malware, phishing, spam, hacking and other exploits from reaching users and devices on the network.
Perform
Ensure network performance and bandwidth for your organization's business-critical cloud apps. Maximize uptime and QoS to increase productivity and minimize recreational traffic.
Filter
Get a handle on every rogue application, encrypted web request, malware distribution point and rash of spam.
Connect
Maintain visibility and control over remote workers, branch offices and guest Wi-Fi. Keep users and data safe, no matter their location or level of access.
Manage
Create policies by user, group, device, time and more to control who can access websites, data or apps. Get complete visibility into and control over network traffic.
Additional Apps
Get expert help from our tech support team. Rebrand NG Firewall to reflect your brand in the administrative interface and on block pages.
GoCloud is the first and only official partner of Untangle in Georggia and South Caucasus region. For additional information regarding Untangle and other solutions, visit our Blog.
For business inquires send an email to info@itnow.ge or call +995 32 2560069